Success Stories
I've been working out with Alan for the past year and a half and without wanting to sound like a cliche I really did notice my body change rapidly within a few weeks of working out with him. I put it down to Alan's extensive fitness knowledge, innovative techniques and inspiring (yet gratifyingly unpredictable) weekly workouts that really helped me to get into shape quickly. Alan never imitates the same routine so there's never a chance I'll get bored plus Alan always enjoys adding an element of surprise to the workout that might involve a new exercise style or even an exercise gizmo.
So, after all that hard work – during the summer of last year (2008) I fell pregnant. I was thrilled to bits, and at the same time I knew I didn't want to stop working out – so, I entrusted Alan to take me on as a pre-natal client all the way through my pregnancy. To cut a long story short, I know exercising helped me tremendously whilst I was pregnant both physically and mentally. Even my labor was short (less than 1 hour) and I put that down to being fit and strong and having worked out before and until the very end of my pregnancy. Anyway, the one thing I haven't enjoyed is shedding the baby pounds. I sprung back reasonably quickly but the last few pounds have been the hardest. Fortunately, I had a persistent voice in my ear, called Alan, encouraging me to lose that weight. Quite honestly, his motivational "chats" worked instantly on me and I'm thrilled to say those pounds are melting away into the abyss. What more can I say….well, quite a lot actually. Thanks Alan!
Anjelika Rijvers, 3-D Illustrator and Voice-Over Actor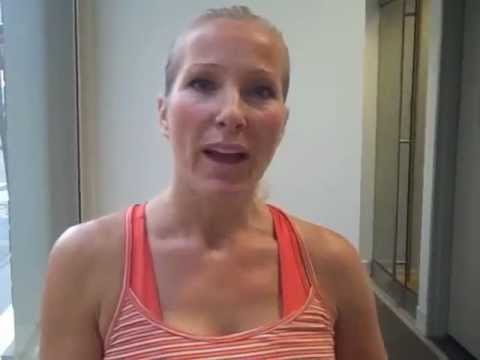 Eight years of training and one personal trainer later, I found Alan. He's helped me look my BEST, NOW more then ever. When I met Alan, I was still training with someone else and thought it couldn't get any better. Then one day, I decided to try with Alan. Well, I could barely do anything that first day (and this is after training for a full year with someone else). That's when I realized the difference an amazing trainer can make. After 6 months Alan has really changed my lifestyle. He trains me twice a week and has taught me the discipline of going to the gym 5 days a week, running outdoors (which I've never done before), and eating healthy. The best part is I really enjoy doing all these things! I feel like a new person and each day gets better and better. I look forward to working out with him and never get bored or look at my watch when we are training. If you find working out to be a job instead of enjoyment, then you could relate to me before I met Alan. But now I couldn't be happier with the decision I made 6 months ago. Alan, thank you for being so persistent and dedicated to my success!
– Debbie Z, Manager American Express
"I met Alan from one of my best friends and have been training with him for over a year. Meeting and working out with him has been then most amazing experience in my life.I wanted to look amazing for my wedding day and because I worked with Alan, I can say I was a princess. I love when people would tell me 'O MY GOSH you lost so much weight you look awesome!'That helped me validate that the year of hard work and dedication paid off. I have lost 28 pounds and 24 inches. To be honest, losing weight was one of the hardest things that I ever had to do, but working with Alan made it easy. His routines, workouts, and drive make you want to achieve your goals. Alan ALWAYS challenges me. Each workout is even harder and better then the last. Every time I meet with Alan each work out was different…..He focuses on the areas you want to hit the hardest. I could have NEVER done it myself. My favorite is the calisthenics drills. My friends and husband laugh that I am able to do 100 push ups (these are MAN push-ups—not the girly kind) a day. That is an accomplishment!!!!
Alan – I want to thank you for helping me be the person I was years ago. I not only look great, but I feel great. You have made such a difference in my life, and I truly want to tell you how THANKFUL I AM…."
–Tracie Scheinberg, Sr. Manager at American Express
Before I started to work out with Alan, I hit a plateau with my everyday gym routine. I felt I wasn't progressing any further andwas unhappy with my workouts in general. My workout consisted mainly of heavy weights and mostly large muscle groups. The routine in fact led to back / neck injuries.
When I was recommended to workout with Alan, I was a little hesitant because his workouts seemed very
intense and I wasn't sure I was up for that. But my drive to improve my routine and my workouts
was far more powerful and finally 'bit the bullet' and called Alan. My first workout was very good. I felt very elated, I was tired and it felt like back in the day when I was dancing professionally and spent hours in the studio rehearsing. That gruelling physical routine was something that I found working out with Alan.
I really enjoyed the challenges in Alans workouts. In the 8 months I workout with him, his workouts have been constantly putting my body thought the wringer. I see the results in strength, my body shape, and my psyche. His workout is unparalleled so far. I have had numerous trainers in the past and no one comes close.
Ajay B.
"Before I started NYC Boot Camps I was bored with my everyday workout routine. I initially was skeptical of working out in a group setting and the term "bootcamp" implied it would be too hard but I decided to try out one class.
I was immediately HOOKED. I loved the outdoor setting, the unique routines and the camaraderie. It was a challenging workout but I could move at my own pace and ultimately I built my stamina and increased my conditioning. I always look forward to going to class. It's fun to share my weight loss goals with others who are trying to do the same. Since NYC Boot Camps, I feel like I'm in the best shape of my life.
In the eight months since I started working with him, not only have I lost over 60 pounds, but I have I been able to successfully reach many fitness goals I never could have expected. And most importantly I have made fitness part of my daily routine – even looking forward to it. Alan's deep knowledge of fitness and the body, allows him to create routines that drive your fitness goals while also keeping the workouts fresh and interesting. Alan has been a pivotal part of helping to transform my health and well being. If you are looking for the same experience, I strongly recommend giving him a call today."
— CJ, Director of Marketing at American Express — http://cherriebites.blogspot.com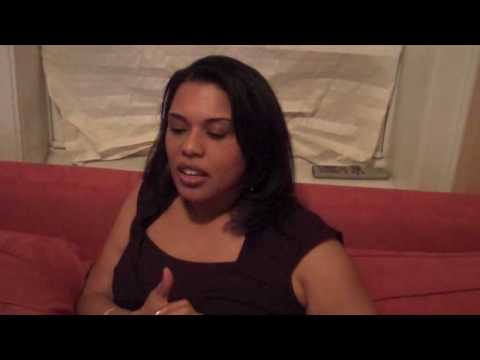 I've been working out for well over ten years and I have completed four marathons. Throughout the past year, I focused my attention on attending regular gym offered classes, such as spinning and body conditioning. As such, I thought I was in decent shape. However, soon after my first training session with Alan, I was sore (in a good way) from head to toe and our initial session was only 25 minutes! Training with Alan never get's stale. He is constantly mixing up our routines and challenging me with new exercises and creative techniques designed to meet my specific goals, like fitting into my wedding dress!! Classes can become static. Working out with Alan is a partnership in fitness, one with accountability. Most importantly, Alan is there with you every step of the way, encouraging and inspiring, ensuring your continued success. In sum, Alan has become and indispensable part of my health regimen. My recommendation is that you give yourself the opportunity to upgrade your body and life by training and working with Alan.
– Kelly B , American Express
"Alan did much more than show me how to exercise the right way….he taught me proper nutrition and that eating right is connected to sustained weight loss. I lost 20 lbs in 2 1/2 months! I'm still training with Alan and learning more each session. Besides, all that good stuff, I look great and dropped from a size 10 to a size 6!"
–Celia Zuckerman., President and CEO Health Care New York
Aside from the obvious physical benefits I've derived from my thrice-weekly participation in NYC Boot Camps, I have also benefited greatly from the greater sense of community I've found through the experience. I have lived in Battery Park City for the past three and one-half years. During that time, I have often found myself thinking that Downtown is a great place to live for amenities, but a mediocre community at best (especially if you don't have a child in a play group). However, as part of NYC Boot Camps, I have met and made friends with neighbors I hadn't ever met or engaged in conversation. (For example, I met a neighbor from right across the street who went to the same gym as myself for two years.) Rather than passing each other in Gristedes or on the Promenade, I find myself sweating and achieving results alongside new people from my local community whom I engage as friends, supporters, and friendly competitors.
Benjamin P.
"Alan, thank you so much for your help to make me look my best on my wedding day! I lost over 10 inches in 4 months!!! Not only did I trim up, but I also enjoyed our sessions immensely. You have a great knack for making exercise fun- especially with the calisthenics and the boxing worked into the traditional weight lifting. I also love that we never used the machines at the gym- I could do that on my own. You incorporate free weights and always change up the exercises to make it fun but still challenging. I'm definitely going to continue working with you post-wedding so I can continue to stay toned and healthy into my marriage."
Sherrill Zack, Senior Manager at American Express
Alan is worth every penny and bit of effort you can muster. Already a size 6, I trained with Alan to basically tone before a photo shoot. Not only did I do that, but I also lost 8 lbs in 1 month. I also have his voice in my head when it's time to eat which is probably the best thing he did for me. I can't begin to tell you how my eating habits have improved as a result of his nutrition guidance. Alan is a gem!
Alan makes getting fit a cinch. Well, the workouts are not easy at all but all you have to do is what he tells you. What most impressed me is his insistence that I get my nutrition in check before hiring him. Talk about honest! Alan's commitment to your success is apparent in his holding your goals paramount and tailoring each and every workout to challenge you.
Thanks again, Alan!
Russatta B., American Express
Before I started working with Alan, fitness was already a major part of my life. I regularly attended different types of Yoga and spinning classes on a daily basis. I never had the interest in hiring a trainer because my life was already so active. I was afraid of gaining weight or getting bigger from lifting weights. After a few conversations with Alan I decided to put his words to the test. Not only did I shed a few pounds but my entire body dropped in size. I lost inches in every area of my body. For years I've been trying to make my legs smaller and tighter. After a few months Alan's words became reality when he helped me reach my goal in losing size in my inner thighs. Now I can finally walk without my inner thighs rubbing together. My but has lifted and is firmer and tighter than ever. I am more than pleased with my results. I receive tons of compliments everywhere I go. I feel so good about myself when I look in the mirror. Thanks again for everything Alan.
Leeza B.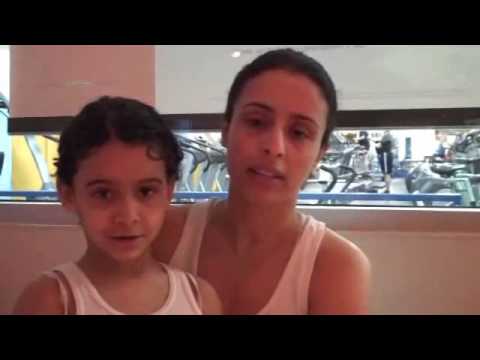 I work in a financial services company in downtown Manhattan . I regularly work out in NYSC Battery Park. For the past year and a half, I have trained once a week with Alan Courtenay, Master Trainer at NYSC.I have worked out for years and I watched Alan (and the other trainers at NYSC) with their clients for more than a year before deciding to go with Alan. When I started training with him in June 2008, I was used to working out regularly. But I had been struggling with a left-hip injury that had occurred six months prior and also had a slightly dicey lower back. In addition, I could not do even one unassisted pull-up.
Since I started working out with Alan, here are some of the results that I have seen:
1) My left hip and lower back are much stronger now and I am almost totally pain-free.
2) I have tremendous energy and enthusiasm to work out five days every week now, including the one day when I train with Alan.
3) I can do over thirty unassisted pull-ups now in a single workout session (compared to zero before I started training with him).
4) After almost 80 training sessions with him, I cannot find even one session where Alan repeated a workout we had done before. That is very impressive!
5) I dropped 4 pant sizes and one jacket size as I became leaner and more toned. I had to buy a whole new wardrobe and did not have to hide behind loose-fitting clothes any more!
6) My weight dropped only about 5 lbs. Coupled with the reduced waist size, that means I effectively dropped about 20 lbs of flab and replaced it with 15 lbs of muscle, which as everyone knows burns more calories at rest than fat does.
7) I am not sore any more after hard workouts, a testimonial to how Alan's built up my fitness.
Alan's approach to fitness is about more than just intensity or weights. His every workout session is full-body and builds one's core strength and muscle tone. He emphasizes proper eating to go hand in hand with the exercising. And because he has under-graduate and graduate degrees in exercise science and exercise physiology, he knows how to build you up from injury and ensure you become fitter and stronger without injuring yourself.
I recommend him to everyone who comes to me looking for advice on training. And people do come to me now asking for advice, now that they see the results I have been able to see in myself!
Yogesh D. American Express
"Although I wasn't what you would consider 'fat,' I was considerably out of shape. Because what I do for a living doesn't require a lot of physical activity, I became comfortable with being inactive. I then had a conversation with Alan about his NYC Boot Camps program and wanted to check it out. I didn't know if he could help me at all because I assumed Boot Camp was designed for people who were severely out of shape…but I was wrong.
NYC Boot camps provides me with some discipline. It also helped me to discover that much of my situation comes from my mind. I convinced myself that because I look slim and healthy, I didn't need to exercise. I didn't realize that building muscle was important as well changing my diet. Right now I'm still a work in progress but Alan has given me a boost in confidence! I have also found an extra boost of energy I needed to do more physical things that I've talked about but haven't done. (Bike riding, long walks, and believe it or not…eating more fruit!)
I enjoy NYC Boot Camps and I'm so glad to be a member."
Claudia Jean, BET
Before i trained with Alan, i was definitely didn't like working out. I found the whole process of going to the gym boring and tedious. i was relatively healthy, but with Alan's encouragement and insistence, he got me to pay more attention to my own body, what i was doing, how i was doing it. It was a holistic approach from gym workouts, out-of-the gym exercises, and even nutrition newsletters and personal follow-ups! It's great. I've since moved from NYC and have yet to find a personal trainer that cares so much about my fitness. I was skeptical about what i could actually achieve. I didn't need to lose weight, just generally toning. After a few months with Alan, i definitely felt better and could see the results we had discussed during my assessment. Plus, he kept my attention to my workouts. I was afraid i wouldn't be engaged and wouldn't get a good enough workout, but that was never the case. There was so much variety and he always tailored the workout to what best suited my abilities + pushed me to do more than what i thought i could. I achieved a better lifestyle – something that i could sustain even without going to the gym. The hardest part of getting into a routine with a personal trainer is the maintenance outside of the gym. The care that Alan provides as a trainer stays with you long after you finish the workout. I work out every day for just 30 minutes doing either cardio or weights. He's made working out something that enjoy doing rather than something i dread doing at the beginning of my day. And I think that mental shift is half the battle. Plus, he always made me laugh and that always helped my workouts with him! 🙂
Jen Y.
I'm a person that is always on my feet working long hour days taking care of patients. I can definitely say I've seen many changes with my body since I've been working out with Alan. I lost a total of 8 inches in all the right places. My clothes fit much better on me and I overall feel better. I have more energy to carry me throughout the day. His routines are always challenging and exciting. I'm more motivated than ever before to stay in shape. Thanks for make a difference in my life. You're just what the doctor ordered.
Katie K.,
"I would first like to say that Alan Courtenay is a wonderful human being/trainer/business man. His NYC Boot Camps has had a major impact on my physical and emotional well-being. The program has given me more energy and my body keeps changing for the better! I immediately see a difference in the way my clothes fit. I like to stay in shape but I'm not crazy about the gym, it gets boring after a while.
Alan's boot camp gives us something to look forward too! We do something different and challenging each class. I also love doing the boot camp out doors all summer. It's refreshing to start your day outdoors and getting a good workout at the same time. I highly recommend his services.
— Raedawn Johnson – make up artist – www.raedawnj.com
Alan has created contours where amalgous mountains of flesh once resided.
I train with Alan 1-3 times a week when I'm in NYC btw. tours. I look forward to each session because Alan's training is always new and he masterfully makes excercise both challenging and fun. I am in the best shape of my life now and know that I will only continue to push my limitations thanks to him.
Liah -Left on Red ~
"Prior to working with Alan Courtenay I hadn't exercised since high school. I am a young performing artist with at least 4 shows a week and 10 or show business trips/tours a year. Staying in shape, eating properly and feeling good is crucial to my career. Being present and feeling strong, and healthy is imperative to life. Thanks Alan for getting me on track."
–Kelly Halloran of LEFT ON RED (www.leftonredmusic.com)
"Alan, I am proud to say I've gotten more than a few compliments on how physically fit I've become since joining your boot camp. My greatest achievement is losing fat in my abs, buttocks and legs. I am able to do over 10 unassisted pull-ups and over 80 *guy* push ups!! Thanks for pushing me to the next level."
— Susan Chan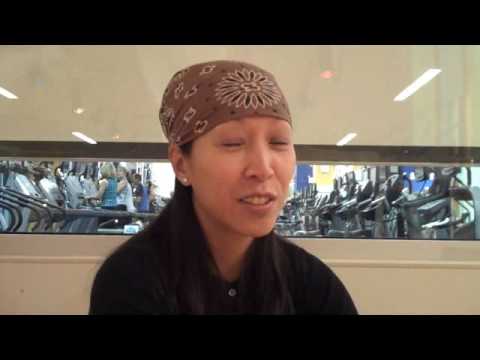 I am 74 years old and have had my share of the maladies of advancing age. A shattered left tibia/fibula 13 years ago followed by almost a year on crutches and 5 operations. A doctor's error resulted in permanent impairment of the function of the left foot and toes. An arthroscopy to repair a torn meniscus in the right knee 8 years ago. More than 7 years ago I had hip pain so bad that it was difficult to walk. A prominent orthopedic surgeon diagnosed arthritis and predicted I would need a hip replacement in 5-10 years.
Last spring a lumbar disc ruptured and, besides the severe pain, it prevented me from standing for more than 5 minutes at a time or walking more than 200 ft. without sitting down to rest. I was bent over at least 30 degrees for months. Three different specialists declared that I needed surgery otherwise I probably would never be able to stand straight again. They were amazed that I could stand up at all, saying the MRI showed the worst rupture they had ever seen.
I didn't have surgery for either the hip or the spine. Instead, I worked regularly with Alan Courtenay at the NYSC. The first couple of months it was very painful and difficult even to get to the gym but after 6 months I was relatively pain free, walking, hiking and back to my regular schedule of running chess tournaments which requires not only a lot of traveling but also being on my feet most of the time. Late last summer I hiked halfway up Pike's Peak in Colorado, spent a month in Germany in the fall working as arbiter at the Chess Olympics and flew my plane throughout the Caribbean during the winter.
Alan already had been working with me for almost two years prior to the back problem, dealing with the hip and the knee, and I can't express how fortunate I am to have had him as my trainer. Not only has my strength increased but also my flexibility. Even my figure improved. I shed 12 pounds without dieting, about 10% of my weight, and kept them off effortlessly. When my severe disc herniation occurred he studied my MRI report and researched how to help me most effectively, how to work on my limitations, always attentive to design safe workouts, and how to gradually improve my strength and mobility to bring me back to health.
I have always been active and consider my physical health and well being an essential part of my life. Even at my age I am still an active airplane pilot. My activities, not all current, have been kayaking, hiking, biking, diving, fishing, canoeing, skiing, horseback riding, of course flying and some I may have forgotten.
Going to the gym has become one of the highlights of my week. Nevertheless, there have been times when the necessary determination and motivation have failed me and I had to push myself to get there. I've never regretted it. No matter how I felt beforehand I always felt better afterwards. Working with Alan has made the whole process of physical improvement so much easier and more fun. He is patient and understanding, never pushy or demanding, and clearly compassionate. He is also extremely well trained, knowledgeable in his profession and dedicated to each of his clients.
A person's physical condition has a big impact on his or her mental and emotional outlook. Being in good physical shape makes an individual more self-confident and emotionally comfortable. It's self-satisfying. It is common knowledge that regular exercise is essential for good health and well-being and best results come with dedication. It's easy to procrastinate, make excuses and put off the work but that only makes work out of it when it really should be fun. Lots of times we use a bad night's sleep, stress or some aches and pains as reasons to skip a trip to the gym. I've often been guilty myself but that was before I hooked up with Alan. He is so motivating and easy to work with—and produces such good results—that, in my opinion, sessions with him should be a regular part of everyone's weekly routine. It's one of the best things you could do for yourself. It certainly has been for me.
Carol Jarecki
"My weight and fitness level kept fluctuating all my life, until at 35, I decided to take control. I reached within 10 pounds of my ideal weight and by taking up Pilates in addition to other exercises I was doing on my own. I was eating healthy and exercising, but things just weren't improving anymore. That's when I decided to get personal training, and had the good fortune of finding Alan Courtenay.
Alan put together a custom tailored program for me with laser precision. Weight loss was a secondary goal that happened as a result of improved muscle tone, without changing my diet at all. I reached my goal weight within a couple of months. One unexpected result was an amazing improvement in my skin: what I thought was normal skin has turned into silky soft, firm, baby skin all over- no expensive cosmetics or anything!
Alan's program includes incredible variety, he seems to have an infinite wealth of insight into exactly where I am, where I should go in the long run, and what I should do right now and next week to get there.
Alan's combination of strength, stability, and flexibility training put me in the best shape of my life in less than a year. Who knew I'd feel this way at 38 and not at 28 or even 18! Now I have every reason to believe I can be better at 48. Through training with Alan, I started to believe what he says I can do above what I think I can do. He has been right on the mark the whole time, breaking my hangups, prejudices, mental blocks towards what I can physically accomplish. His steady, consistent training has been 150 % successful!
Within a year of training with Alan, we started boxing training which couldn't be further from my former self image of a gentle, medium sized (and soft!) woman in her mid-30s. Now I miss it when I don't get to do it for any length of time.
All the good training did a lot more than what's visible to the eye: all my life I'd struggled with hereditary blood pressure, going on and off medication. All the good toning, breathing and weight maintaining Alan taught me beat the silent killer for good! I am so grateful, I can't begin to express it.
Alan is not only the most professional, serious, precise, careful trainer. After all this time, I am grateful to life to have him as a friend, a most caring, thoughtful, kind friend."
–Sirin T., University Professor at New Jersey Institute of Technology.
Alan has been a life changer for both my fiancé and I. The both of us are training with him individually and in his boot camps. We both made major transformations in our bodies so far. I'm sure we will be more than ready when it's time for us to walk down that aisle. I want to thanks Alan for helping me defeat my worst — female push-ups. For years I was never able to do a real push-up, until I met Alan. I really didn't think I was able to do it until he made me a believer. Now, I can do over 50 real push-ups and I'm stronger than I ever been in my entire life. I can't wait to see how I'm going to look when it's time to put on that wedding dress. My finance dropped a few pounds and his body looks tighter than ever. Whether you're looking to improve upon an already established workout routine or just getting started for the first time, Alan can craft a variety of workouts to suit your needs. After working out with a different trainer for a couple of years, Alan immediately identified my weaknesses and completely changed my workout routine. I now have a new (and better) approach that easily carries over when I workout on my own. The two of us would wholeheartedly recommend Alan to anyone, regardless of your training needs or experience.
Rob H. and Cori F.
"NYC Boot Camps has completely changed my life in less than 3 months. Prior to joining NYC Bootcamp I hadn't moved a muscle in over 6 years. I couldn't run more than a block without being completely out of breath, do a push-up, or even imagine doing pull-ups. Now I can do all of those things and more.
When I first joined I thought it would be nearly impossible for me to keep up or even complete a class. However, Alan made sure I fit right in, discreetly helping me when I was lost (ensuring not to embarrass me) and motivating me to push myself.
I never imagined I would be able to complete any form of physical exercise correctly in such a short amount of time. I feel like a completely different person. I went from never working out to now working out 6 times a week. I can now run for 15 consecutive minutes when I wasn't able to do a minute. The stamina I've built in my eyes is truly amazing. There's so much I can now do because of NYC Bootcamp. The best part of it all is that I feel so much healthier, stronger and just physically a better person overall."
— Aishah R. — American Express
I've been training with Alan for three years now and I can definitely say that he has motivated me to live a very active lifestyle. The more I train with Alan the more confidence I have in trying new activities that I've never tried before. His training prepares you for every sport or fitness activities. I look forward in trying new things in our training and he has made fitness fun for me. I'm involved in many sports throughout the year and each year it seems like I'm getter stronger and faster. He has also helped me in changing my eating habits. Every time I eat I can hear his voice in my head. . I owe it all to Alan for transforming my body and lifestyle. Thanks for everything.
Robyn F.
Before I trained with Alan, I was a bit depress because I was in a really long relationship with someone which ended. I decided to look into personal training because I wanted to pick myself up from feeling awful inside. Training was on of the best things I did, I felt stronger mentally and psychically. Alan not only was a great trainer, he was also a really good mentor in life. He gave me great advice on life, dating and thinking positive.
A friend of mines referred Alan to me, so I knew I would get great results and I did. The results were beyond what I expected. I'm a lot stronger and healthier. I'm able to do push ups, pull ups, things men could do. My abs are stronger. I feel overall better. Thanks Alan.
Sandy H. – American Express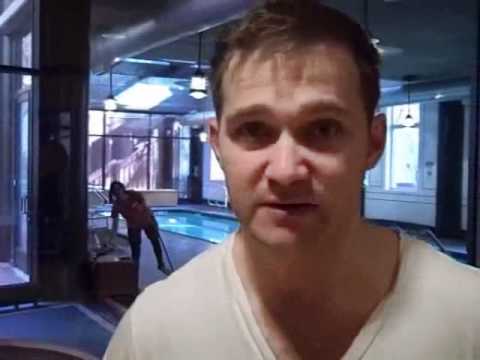 Alan is by far the best trainer; I feel truly blessed that he is part of my life. He works me hard but he doesn't abuse me. I feel as if he recognizes my strengths as well as my weakness and works both individually to attain a higher level of fitness. I saw results from day one and they just keep getting better and better. There is no pressure from Alan; you can feel from working with him that he is really knowledgeable and somehow manages to work on exactly what needs to be worked on. He isn't just a trainer, he has studied the human body for years, has degrees both undergrad and post grad in physiology and applies it every single day.
The experience is fun, exciting and the results are by far the best I have ever experienced from anyone in this area. Don't waist your money on the junk they sell on TV, magazines or anything that won't really work; spend it on Alan he will bring the dream to life! He is worth every penny, don't procrastinate fulfill your dreams and desires with someone who can see your vision and has the solution right now!
Best trainer-best coach-best person!
Arianna H.
I began training with Alan 2 years ago, primarily because I was bored with the same, monotonous gym routine I had fallen into. Since college, where I played D1 lacrosse, I have not been able to find a work out regime which not only tested me from both a strength, cardio and agility perspective, but provided enough variety to keep me interested and motivated…until I met Alan. I train with Alan one on one, as well as attend his boot camps, and the results have been astounding. Not only are his sessions enjoyable, but they continuously test me both mentally and physically. I've reached milestones and surpassed goals I never thought were possible. I must admit, I'm in better shape today as a 32 year old with a desk job, than I was as a 20 year old college athlete…Thanks to Alan!
Anthony C. –American Express
I am a professional working as a Business Analyst at The Blackstone Group and have been a resident of Battery Park City for five years.
I have trained with Alan over the course of almost 3 years totaling 50+ sessions. I find myself budgeting specifically so that I can continue to train with him because of his professionalism and his ability to help me produce fitness results.
A challenge I most often have with my workouts is keeping motivated and interested. I lost a total of 13.5 pounds in six weeks of training with Alan. I am an individual that needs to be mentally engaged while working out and Alan recognized that and creates workouts to keep my motivation high and strong. He also has the ability to understand my personal fitness limits (physically and mentally) to effectively challenge and guide me through a great workout. Alan has always treated me with respect and given me focused attention ensuring my time with him is well used.
He is truly a service minded individual and has made sure I, as his client, am satisfied with my time with him. I highly recommend Alan.
Cindy H.
Alan is not only my trainer, but he is also turning out to be a good friend of mines. After two months of training, I've noticed that I was able to fit into all the clothes I use to wear several years ago. I'm glad I didn't have to throw them away. I was struggling trying to lose that last 7 pounds. I'm very happy with my new waistline and I can actually see definition in my legs and arms. For the first time in my life, I can finally start to see a six pack starting to formulate in my stomach area. Thanks for transforming my body. See you at the next boot camp!
Nicole F.
I been working out and doing spinning and fitness classes for a few years before I met Alan. I realized that the classes weren't enough to help me reach my goals. I was tired of doing the same routines with my body each week and nothing was changing. In fact the only time I got sore from theses classes was when I took a few weeks off and came back. After training with Alan, I realized that theses classes were a joke compared to his training. My body needed something new, different, and more challenging. Alan has definitely pushed my body to higher fitness levels that I could never do on my own. This is what my body needed and I extremely happy with the physical changes with my body. My body is tighter and stronger than ever before. I'm finally starting to see results from the hard work I've been putting in for all these years. Thanks Alan for all your help.
Shelly G. –American Express
"I've been working with Alan for over two years now, and the results have been more than I have expected. I've noticed big improvements in both the way I feel, and in the level of performance I'm able to reach in physical activities.
At 50, I'm able to do 7.5-minute miles with no problem, a big jump from the 9-to-10-minute miles I did a few years ago. And both biking and swimming feel a lot easier than they used to.
In addition, the beneficial effect my workouts have had on both my lower back and my knees has been very noticeable.
This past winter was the first in at least 10 years that I had no back problems at all. And I'm sure that the increased mobility in my knees, as well as the better sense of balance I have now, are big reasons why my running speed has gone up.
I've been really surprised at the amount of improvement I've been able to experience at my age, and give Alan most of the credit for helping me to get there."
-Steve B., editor at the Wall Street Journal, NYC
"For years I have been working out and weight training without achieving the results I desired, I had reached a plateau and it was frustrating. No matter how much cardio or weight training I did on my own I couldn't get toned.
Someone recommend Alan to me about 9 months ago saying he was the best and I can't disagree. Alan has helped me see muscles I didn't even know existed. He incorporates activities like boxing and sports conditioning drills to make it fun and challenging and something I look forward to doing. I would recommend Alan to anyone and everyone!"
–Christine C.
"I started training with Alan 2 years ago and I firmly believe is as an extraordinary trainer. I thought I was in decent shape because I was competing in running events but he opened my eyes to a whole new level of fitness.
Because Alan is a student of his profession, we did many types of training that went beyond what ordinary personal trainers perform.
He knows exactly how to design a workout that will achieve maximum results and open your mind to perform physical feats far beyond what I ever expected to do.
If you want to train your body to do physical feats you never thought were possible, then sign up to train with Alan."
– Phillip P
Before I started NYC bootcamp, I had gained some weight due to starting new medications and unhealthy food choices and I also had lost a lot of strength in my upper body due to an injury I sustained.
I was skeptical that I wouldn't be able to do all the upper body workouts that usually are required in a normal gym class. I discussed my medical concerns with my trainer and he would always find a similar yet less stressful exercise if what I was doing was causing too much pain.
I have lost 14 pounds since I started NYC boot camp and my energy level is much higher. The strength in my arms has increased dramatically. I can actually do pushups! I feel overall that my core is more stable and strong and this allows me to do many exercised I could never even dream about doing. People have noticed the changes and that is when I feel great.
The boot camp sessions were the best thing I have ever done in terms of physical exercise. This boot camp has great group of people who all motivate one another and a fantastic leader who really pushes us to exceed our own limits. I have really enjoyed the boot camp training and would highly recommend it to everyone.
Laura Johnson
"I've been working out for 4 years now, and until I worked out with Alan, I've never seen results so fast in such a little time.
I use to work out on my own 6 days a week for 3 hours a day until I hired Alan. We trained together for only one hour 3 times a week and now I look 10 times better.
Not only were the results impressive, but the workouts were so much fun! Thanks for getting me ready for my movie. I really enjoy working out now. Thank you Alan."
Alejandro Solomon
"I have been going to NYC Boot Camps for a little over 2 months and have lost inches all over my body. I even see a difference in how my clothes fit me. I went from never working out and occasionally running, to regularly attending boot camp 3 times a week and never missing a class, unless I'm out of town.
I hated going to the gym and always felt uncomfortable and overwhelmed with all the equipment so I was never motivated to actually go. Going to boot camp with all the other attendees encourages you to work out. Unlike being at a gym, you don't have to deal with complicated workout equipment, and you're constantly learning ways to workout. It's a much more comfortable and relaxed environment where everyone attending is there with the same goal of getting in shape.
You're never concerned with what are you going to do next because Alan is continuously coming up with new and creative ways to exercise all parts of the body, challenging you more than anyone would challenge themselves in the gym with the security of having a trained professional ensuring that you won't get injured."
— Borami L. American Express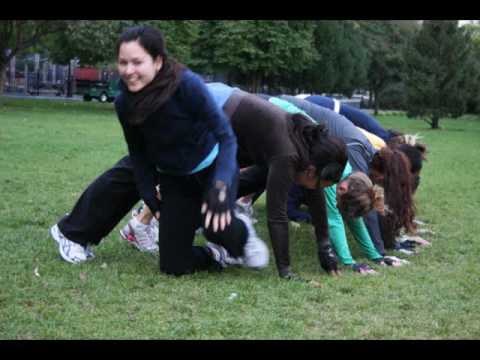 "I had begun working out with Alan as part of a recovery from a difficult surgery…He was singly responsible for making me "whole" again and building up my core muscles which was critical for my recovery. He even worked me through a hand injury which I thought would entirely stall my progress, but his style of exercise, as well as his gentle, but confident manner made me feel that I was in safe hands, and actually enjoy myself as well. Alan is not only the highest quality trainer, but he's a good person who watches out for your body, mind and spirit during your all to brief hour of exercise."
Malkah G.
American Express Company
Director, Investor Relations
Joining NYSC and hiring a personal trainer was a 40th birthday present to myself. I had never worked out before and was intimidated by every piece of equipment at the gym. Alan not only taught me how to use every piece, he also taught me great full-body workouts that could be done on the mats. Alan was the best gift and the best investment I ever made. My muscles are toned and I've never felt better. I consistently work out on my own and I love the confidence I have in going to the gym and knowing what to do — all thanks to Alan!
Kathleen R
Legal Secretary
Sonnenschein Nath & Rosenthal LLP
Have you ever experienced something new in your life that made you realize you couldn't live without it? That was working out with Alan for me. Prior to Alan, I made it to the gym 3 times a week managing a few exercises that I had learned back in college coupled with running 3-4 times a week. It was the same routine day in and day out and the results were short of anything,
I had always wanted to work with a trainer, but not just any trainer… I thought that I had it all down. I had been going to the gym for years. I wasn't comfortable working with any trainer as I didn't think I would learn anything new. Through countless times in the gym, I observed Alan with his clients. His clients were always in tip-top shape. His clients were always working so hard during each session with Alan. As my wedding date was approaching, it was an easy start to working with Alan.
Training with Alan reshaped not only my body, but also my mind. Everything that I had wanted to accomplish and more came true through each session. Alan not only motivated me with the most positive outlook on life, but he literally helped my mind and my body respond positively to each and every session. Every session is creative, different than the last and catered specifically to you and your body. Alan makes sure that he knows when to push you, when to hold back and what the best routines and exercises are for you. Alan is an amazing trainer, teacher, mentor and friend. I consider myself lucky to have had the opportunity to learn from him and work with him.
Tracy C. — CIMA, Retirement Solutions Product Manager, OppenheimerFunds/OFI Private Investments
Alan said that if I took his NYC Boot Camps, I'd *feel* a difference in my strength in two weeks, and *see* a difference in my body in four-weeks. Of course, I was skeptical—how much can just 3 hours a week really do? Besides, I thought, I'm already pretty disciplined about working out, going to the gym, running or taking a spinning class five times a week. At the time I exercised 10 hours a week.
Although I'm by no means serious about running and don't race, I like to compete with myself. After two weeks of boot camp, I noticed how covering the same distance suddenly was not only effortless, but my time decreased. It was as if I was suddenly given someone else's much stronger body. And that's true in day-to-day activities. Now, if there's a choice between an escalator or three flights of stairs, I choose the stairs. And, if not wearing high heels, I bolt two at a time, far outpacing those who are just lazily standing around on the escalator.
But probably the biggest "holy s***" surprise from Alan's boot camp was when I went surfing after not having been in five months. When that amount of time passes without going into the water, I'm pretty much resigned to having a short session where I'm quickly out of breath, exhausted after 30 minutes and incredibly sore for the next week.
Not this time. Even though it was a choppy day, my paddle out was a breeze where other surfers were getting tossed all over the place. I couldn't believe that I wasn't one of them! It was as if I had been in the water the day before and, again, had a different body. After an hour, the waves cleaned up, the wind changed, and my endurance had no change from when I first got in. I caught waves for three hours and only went in because a friend was waiting back on shore with an ice cream cone (I deserved it).
Bottom line: I work out less, I'm leaner, I'm stronger (and a little cockier) and my endurance has sky rocketed. And it's all because of Alan.
– Ada H, Battery Park City
"I had a minor neck pain caused by practicing for running the marathon. I had to make a choice between surgery or finding a talented and motivated trainer to help strengthen the peripheral muscles to counterbalance a weak spine. Thanks to Alan, I am now completely free from pain and can run again!
Prior to working with Alan, I focused mostly on aerobic exercise. I believed that flexibility or weight training is not good for me since it does not burn quite the same volume of calories as aerobic exercise. Alan helped convince me otherwise. Now at least twice a week I do strength and flexibility training.
The first question in my mind was if I need a trainer at all especially recognizing that I was already exercising at least six days a week. My second question was how to distinguish between a good and excellent trainer. So after a brief discussion with Alan where we went through his experience, philosophy and availability, I decided to start using Alan's services with an open mind.
What I liked about Alan was that he is not a 'salesman'. He is very fact-based and results focused. Therefore I decided to continue with him for another batch of 20 lessons. And I continue to work with Alan to this day."
— Ash G, VP @ American Express
"I have been working out with Alan for a year and a half now. He helps to keep me motivated to reach my goal by always encouraging and pushing me to work harder. I have lost 52 lbs and am feeling confident and stronger than I've felt in a long time. I have more energy and people are noticing the weight loss.
It feels good to look in the mirror and see a resemblance of the old me. Alan has taught me that hard work and consistency does pay off. He has also stressed the importance of nutrition – working out is only 1/4 of the equation to be successful. I look forward to reaching my goal and becoming healthier."
–Felicia Smith, Verizon Associate NYC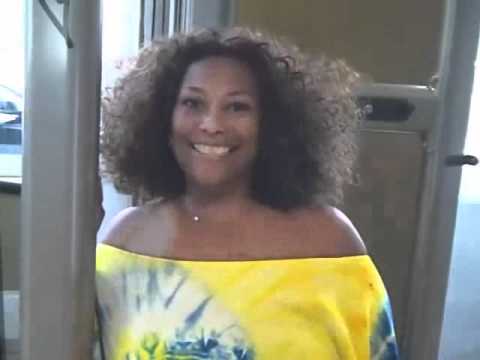 "Prior to training with Alan Courtenay, I had a regular (boring) workout routine that I would follow. I considered myself to be motivated, but in reality I'd miss days here and there, which became weeks. I just wasn't to sure how to change up my workouts to be different or challenging enough to keep my interest.
Before my first formal training session, I was skeptical about possibly going through a "one size fits all" routine of exercises and equipment. I also wondered about my trainer's motivation techniques.
Being trained by Alan has been amazing. Each workout has been different, challenging and effective. I feel stronger (from head to toe) and have noticed positive changes in my appearance.
In between formal training sessions, I have the motivation to workout using a number of the exercise routines that I've learned from Alan and am finally getting the results that I always wanted."
— John G, Senior Manager American Express
"I have worked out with Alan for almost 3 years now and can say without hesitation that despite my getting older, I feel far stronger today than I did when I first started my training with him. I especially appreciate the fact that he changes my routines almost every time we meet, always paying attention to my stamina, motivation and condition. I live a very busy life and most of my days are hectic but I feel ten times better after I meet with Alan before my day starts. His workouts improve my mood, flexibility, stress, and keeps me looking good. I'm so appreciative for his help."
– Giselle K.
"Hello Alan, I just wanted to go on record that your workouts have produced great results. I lost (6) pounds in (12) days. I feel great and I actually look forward to my next session. Alan you're a professional.Thanks!"
-David H., Verizon. NYC
"Alan has a wonderful routine. He got me down from a size 10 in clothing to a size 4 in a very short period of time. Given that I did not change my diet, which is horrendous, it's a miracle."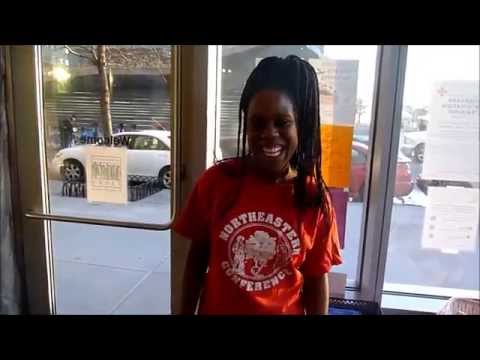 –Davina A.
Thanks Alan for just giving me the touch up and push that I needed for my vacation. I will be looking very good in my bikini. Everything you taught me are things I plan to continue to do when I get back. Thanks your guidance and motivation.
–Jennette M.
"My whole family lives in Canarsie for almost twenty years. We are always looking for a fitness program that fits our hectic schedule and our budget.
It is about time that our community has an ongoing program like NYC Boot Camps that motivates people to lead a healthy lifestyle. At first, I thought working out with Alan was going to be like my experience at joining different gyms. I would be excited at first and then lose motivation. Sometimes I call my gym memberships 'gym donations.'
But Alan gave me an experience I never had with working out. I am consistent in training with him and as a result I have lost 7 pounds!
If Alan could help me get motivated and stay motivated, imagine what he can do for other people.
I am highly recommending Alan Courtenay. .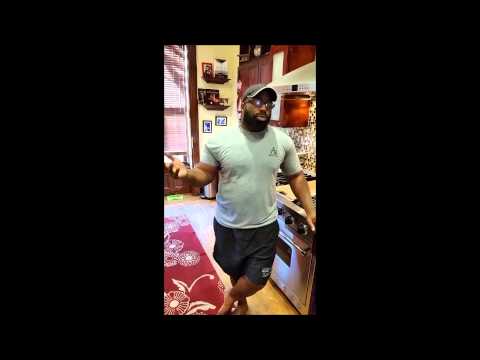 — Tim P.
One of my challenges was managing my time between work and family to find time to exercise. Since working with Alan my motivation and consistency has improved tremendously.  I find that these two areas were key to my success with his program.  He also checked in on me almost daily which kept me more accountable to my actions.
I lost total of 17 pounds in 21 days without compromising the quality time I spend with my family. I dropped so many sizes that I had to run out to buy new clothes. I am more than happy with my results. I feel ten times better and healthier than I've been before in the past. Thanks Alan for delivering exactly what I needed at the right time.
Carmelita Persaud.
"NYC Boot Camps has made such a difference in my life over the past few
months. Since starting NYC Boot Camps I feel stronger and healthier. The fact that we meet as a group three times a week is such an important part of staying motivated. And Alan's spirit keeps me wanting to work hard and do better, so I continue to reap the
benefits of physical activity.
Furthermore, not only do I feel healthier physically, but I also feel a healthier mentally, and have lot less stress and anxiety. I truly cherish my Boot Camp mornings."
Thanks, Alan!"
— Sarah Foote
"Working with Alan's NYC Boot Camps truly takes you to a different level of fitness. I've worked with other trainers that never push me as hard, and working out on your own cannot compare to a session with Alan.
His combination of instilling proper diet along with the hard workouts is the only way to see long lasting results.
I'm down 16 lbs for the summer, great muscle definition and feeling stronger than ever.
I'm back to running – my goal was to be able to do a 10 minute mile after his training, last Saturday I was able to run 2 miles in under 19 minutes…. Yeah!!! Thank you, Alan!"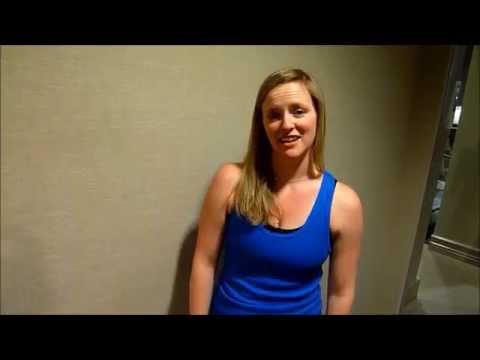 — Julie G
Working with Alan has been a blessing. Since moving to NY I've tried many different programs. The options are almost endless when you live in an area with so many choices. However I must say that Alan's program was the first one who helped me reach my goal. Since having my first newborn baby I struggled with getting my body back to normal. I made some progress on my own before working with him however I couldn't shake off those last few pounds. My progress was at a standstill at the time and my frustration was climbing.
After joining his program I was finally able to lose the last 6 pounds which returned me back to my starting weight before I was pregnant.  I really wanted to get back to my starting weight before my husband and I work on having another baby. Thanks Alan for helping me to believe that I can do it. I highly recommend his services.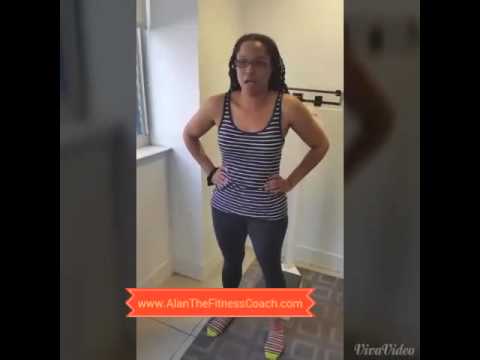 — Sharnise W.
I've know Alan for several years before he was a trainer. In college we were very active with our Greek organizations and worked together in several community projects. As a working professional now I knew that he had a fitness business but I never felt comfortable communicating my personal goals with him.  I had thoughts that he might be judgmental for some reason so I was always hesitant to reach out.
I was clearly wrong about my thoughts and he reassure me that I was in good hands. Since then I lost 11 pounds in 3 weeks from joining his program. I am more than excited with my new look. My clothes fit so much better and overall I feel great.  I'm glad I made a decision to work with you. Thank you so much for help.
–Todd W.
I've been working with Alan for more than 6 years. I enjoy working out often so I usually participate in many different boot camps, spin classes, Spartan races, fitness challenges, 5k runs and many more. I just love to do different activities in fitness. Although I am very active I tend to slip up every now and then when life gets in the way.  Even though I know what to do to get in shape, and I'm involved with so many different activities I always return back to my trainer Alan.
The reason I return because there's never an occasion when Alan didn't deliver.  Whenever I needed a little push to get me over the hump, he was always able to motivate me to reach my goals every time. With all the programs I'm involved with none of them can compare with Alan's style of training workouts, guidance in nutrition and motivation.  I am more than happy with his services and I highly recommend him.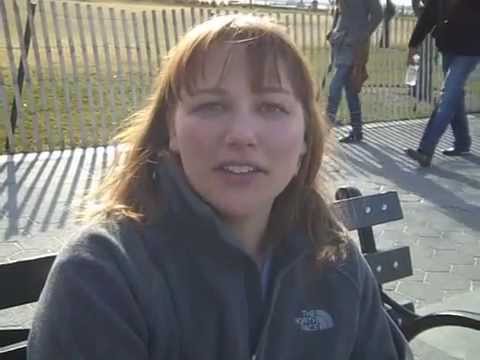 — Nicole G.
Working with Alan is an experience that I will never forget. I been struggling my whole life trying to lost weight and lost sight if it could even be possible.  I was very hesitant to work with Alan because I never worked with a trainer and heard many horror stories about trainers in general.  Finally I was considering making a change in my life and with the consistent nagging of my sister to call Alan, I finally gave in and gave him a call.
What we were able to accomplish will never be forgotten.  I lost a total of 63 pounds in 7 months. He made the whole process so simple and easy to understand. He also gave me tasks that I felt that I can do and that were realistic. Since then my confidence and motivation has continued to increase. I am more proactive in learning new recipes' to eat healthier meals. I am more motivated to do my long walks around the park and overall I am happy with the complete turnaround of my new life. I am more than grateful of our experience in working together. I would recommend him to anyone.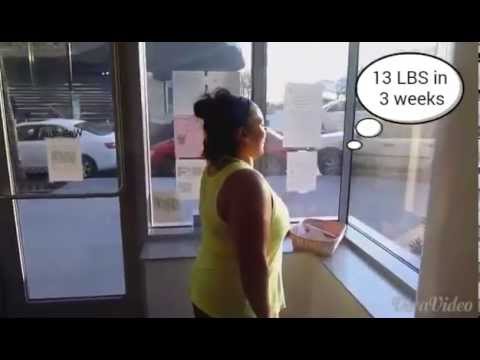 –Julissa G.
Works cannot explain how Alan has been a difference in my life. I always told myself that I could never lose weight.  I told him that it is genetics.  We were always in heated discussions debating that it's unrealistic for me to lose weight. I never worked with a trainer before so I didn't trust him or anyone at that time.  I didn't enjoy working out however this was the first time I was ever consistent. I kept coming back to train with him because he always made it interesting, creative, and fun.
Despite whatever complaints I had for some reason Alan believed in me when I didn't believe in myself.  The breakthrough was official when I lost 13 pounds in 3 weeks.  This was the first time I've lost weight ever with anything or with anyone's help and guidance. He helped me to believe that anything is possible.  Thank you for your patience and your persistence. I appreciate everything you have done for me.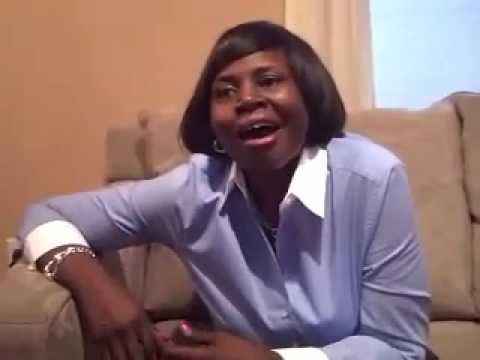 –Angela M.
The way I found Alan couldn't be more perfect in timing. I was sitting on the train having a conversation with the lady next to me about my life, work, and how I am struggling with my weight.  Little did I know that the woman I was having this wonderful conversation with was Alan's mom.  Here I am telling her about my problems not knowing that her son is a personal trainer.
Alan has surpassed my expectations and I felt like our connection was a gift from God.  I lost a total of 40 pounds in 7 months. He helped me accomplish what I thought was impossible. Not only did he helped changed my body, he helped change my identity.  My relationship with my husband, colleagues at work and fellow members of my Church has improved for the better since working with Alan. I am more than grateful in having someone like him in my life. Thanks Alan for everything that you do. I will always support you.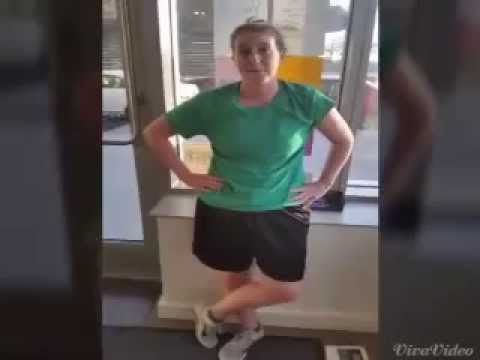 –Kelly B.
It's funny how I met Alan because it was the first time I reached out to a trainer from the internet.  I've been reading his emails for over a year and I finally decided to give him a try. I never participated in any fitness program before so I was filled with anxiety and uncertainty. After finally meeting him in person I felt more confident that he can possibly help me reach my goals.
I decided to give it a shot and join his challenge and lost a total of 15.4 pounds in 3 weeks. I lost more weight than I could ever imagine in such a short period of time. I never been more motivated and pumped about my progress.  Everyone in my circle has noticed the changes to my body and my new energy.  I am more than happy with my results and I appreciate his guidance every step of the way. If you want to work with someone that can change your life, Alan is the man!
NYC Personal Trainer Alan Gives You Weight Loss Secrets and Nutrition Advise