Are Supplements A Scam?
Are Supplements a scam? Not Necessarily
When you visit Rite-Aid or Vitamin Shoppe and walk past the shelves of supplements, do you ever wonder if they're worth the money?  I've heard a lot of clients who think that
a) supplements are completely bogus.
b) or that they need to cut back on spending and shirk buying supplements.
But supplements are last thing you want to eliminate from your shopping list, and one of the first things you want to add.  Keep in mind, however, that not all supplements are created equally.
First, know that most people are already taking supplements in some form or fashion. 80% of our population is already buying supplements. Your doctor has probably recommended a multi-vitamin, a calcium or Omega-3 supplement.  If you've ever drank a protein shake or eaten a protein bar, SURPRISE!  Those are also supplements.
Probably most of us don't manage to eat the recommended five servings of fruits and vegetables per day. Even if we did meet those daily requirements, we're still not guaranteed that we're getting the nutrients that we need for optimal health.
And for those of you who think that vitamins are a waste of money:  why would you bother buying a protein shake, Red Bull or some other sports drink before or after your workout?
I find it extremely contradictory that there are people who drink alcohol, smoke cigarettes and do everything else you can think to abuse their bodies, yet they're against using all natural supplements. That's implying that they'd rather use things that can possibly kill them, than use anything that can possibly keep them healthy for a lifetime.
Take a  look at this video showing the foods we eat every day and what's happening with our environment: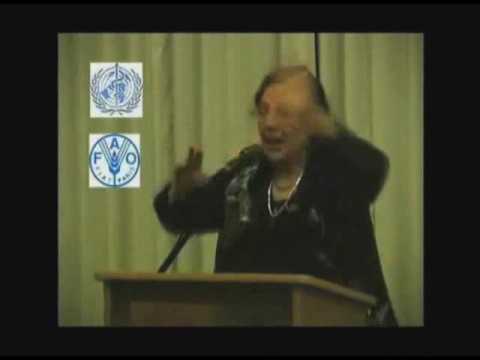 You must admit that the food industry has changed tremendously over the last couple of decades. So if all our foods, fruits and vegetables are being compromised , where are we getting our nutrients from?  How can someone possibly eat a well balanced meal with all the nutrients our bodies needs with the foods we eat today? Do you think we're getting nutrients for the fluids we drink ?
We need to wake up and be more aware of what's happening in our world and make an informed decision. You can choose to ignore what's happening around us if you want.
Would you rather take prescription drugs and medicines or try all natural supplements?  The choice is yours.