How to execute Push Ups in Proper Form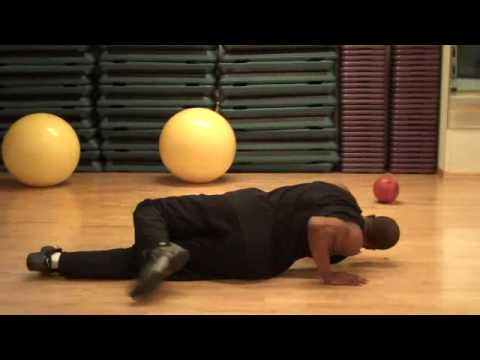 Working out is like going to college in some ways.  Most top colleges require students to take basic prerequisite "courses"  before you start classes. It's the same when in comes to fitness. You should always start with the basics and learn how to control your own body weight before you start lifting heavy weight. It's not impressive to lift 185lbs, 225lbs or more if you can barely perform a proper push-up.  I see people grunting their way through heavy weights for only one or two reps and they can barely do 10 push-ups.
When you practice body weight exercises frequently, you keep your core and overall body strong to prevent you from getting hurt during heavy lifting. I'm sure you know someone that works out frequently and keep injuring themselves on a consistent basis. This is the reason why.
So learn the basic body-weight exercises first before progressing to heavy weights.  By the way, how many push-ups did I do in this video?
Posted by alan | in Fitness, Workouts | 4 Comments